Work Order Tips – MaintSmart CMMS Evaluation #4
Here are a few tips that may speed up work order creation and management. The video below illustrates each of these tips. Subsequent videos will instruct on other way to work quickly and effectively with MaintSmart.
Some of the basic tips and shortcuts available in the work order software module include the following:
Print and reporting options that save time.
Display only active work orders.
Limit the date range for displayed work orders.
Search the work order screen (two methods).
Create a custom filter to display only specific work orders.
Display work orders for logged in user only.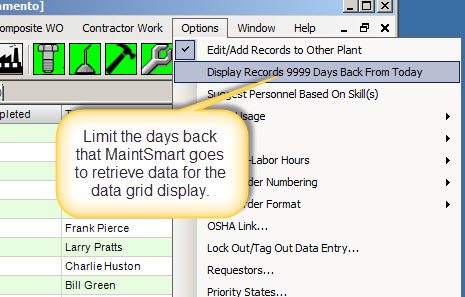 Work Order Print Options
Use various work order print options to set your user preferences concerning printing. These options setting persist between MaintSmart sessions and follow you as a user regardless of the computer used to access the work order system.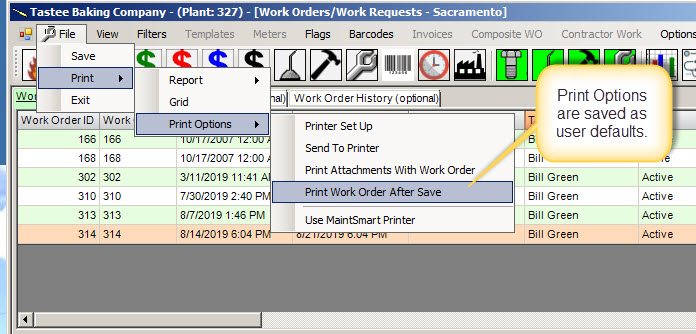 Work Order Tips - Display Only What You Need to See
Displaying only the work orders you need to see in the data grid reduces screen clutter and makes finding your work easy. Additionally custom work order filters provide quick menu access to virtually any filtered view needed. Best of all, create these filters one time and let the floating date range manage the view thereafter.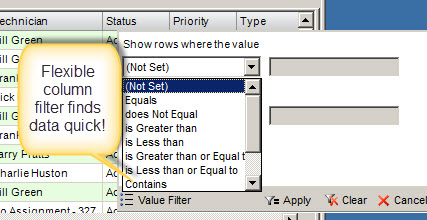 Hopefully, these tips help your productivity with MaintSmart. Evaluation video number five covers advanced shortcuts and a few ways to automate your work assignments. The list below is a sneak preview of next week's post:
Work order templates generate work orders automatically.
Let your equipment tell the CMMS when it needs maintenance.
Advanced work order defaults.
Next MaintSmart CMMS Evaluation Post: Seven Ways to Create a Work Order (manual, semi-automatic and fully automatic).
Previous CMMS Evaluation Lessons:
#1 Download, Install and Login.
#2 CMMS Navigation and User Roles