How Do I Evaluate MaintSmart CMMS?
We have found that the best way to provide this demo software to new users like yourself, is to first have a quick online session with you. This online session can be as long or as short as you would like. Generally 15 - 30 minutes is adequate to learn the basics of installing, logging in to the software and creating some basic work orders and reports. The online session is presented by an expert in maintenance management with a complete knowledge of all facets of the software. Ask any question you would like and have the answer demonstrated immediately.
Immediately after the online session we will provide the download to the full enterprise CMMS system for you to install and test on your own. The demo period is 30 days and during that time you receive full support from us. The support includes all parts of the software and also includes software translation support if needed.
This is the first in a series of videos that are designed to aid trial users during CMMS evaluation of MaintSmart. The video below instructs on software download, installation, navigation and use of our CMMS solution. The trial version software download (full software version for a 30 day trial) includes modules as follows:
Preventive maintenance
Inventory management
Purchasing and requisition management
All CMMS reporting tools
All analysis tools (including cost analysis, reliability analysis and OEE)
Personalized hot-sheet CMMS dashboard
Automatic print and email scheduler for PMs, work orders and other CMMS reports
Barcode capable
Much more!
There are two ways to evaluate MaintSmart.
Request a personalized online demonstration of the software running on our server.
Download, install and evaluate yourself (self-study).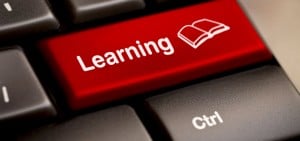 Video: Learn to Download, Install and Navigate
How to Evaluate MaintSmart CMMS on Your Own (11:31)
This video explains how to download, install then log in to MaintSmart.
Personalized Online Demonstration
This option is best for your first look at MaintSmart. With this CMMS evaluation option you do not even need to install the software. This makes it really simple to get a look at MaintSmart immediately without having to wait for IT to do the installation of the CMMS for you.
The reason is basic navigation and principles that apply to the entire program are covered here. This gets you a great head start on your own self-study evaluation of the CMMS. Our training technicians are very experienced with the software and in most cases come from a maintenance management background. They speak your language. Contact us by email or phone to schedule a personalized online demo. Please request a date and time (with time zone). We try to accommodate our many users outside of the USA and do schedule after hours demos.
Initial videos that may be of interest are listed below:
Ask any question and have the answer demonstrated immediately online with the software running.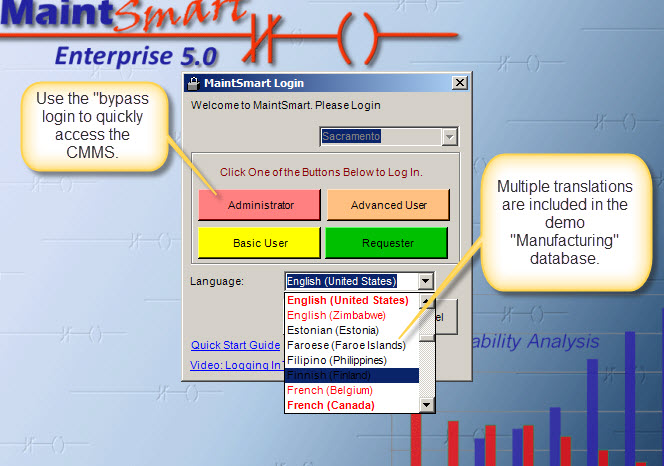 CMMS Evaluation by Self-Study
It is best to have at least one or two online sessions with a MaintSmart support engineer/instructor before beginning self-study of the software. The reason for this is basic navigation and principles used throughout the software will give you a great head-start on evaluating the system on your own.
In the case of self-study CMMS evaluation you download the MaintSmart Enterprise system and install it on a local computer or an application server. Be sure to be logged in as a System Administrator when installing the CMMS.
Below are some links that point to video training pages for the purpose of self-study of the MaintSmart program.
CMMS Evaluation and Training videos:
In addition to videos we provide the user manuals:
Do not hesitate to contact us if you have any questions.