CMMS Reporting | Reporting Equipment Maintenance Data
The video below give a brief explanation of several of the various report export formats and shows how to access these formats from the software.

Video on Various Reporting Methods and Options
CMMS Report Formats
Sharing reports and data from the software is simple and flexible because there are fifteen popular file formats available to export report data into a shareable document or picture. Formats available for export are as follows:
Adobe Acrobat (.pdf)
Web page (.html)
Excel (.xls)
Open XML Excel (.xlsx)
Microsoft Word (.doc)
Rich Text Format (.rtf)
Comma Separated Value (.csv)
Tab Separated (.tab)
Flat Text (.txt)
XML (.xml)
Picture (.tiff, .jpg, .png, .gif, .bmp)
.With all of these options MaintSmart data can be shared with anyone. The most popular format with our users is the Adobe Acrobat export. Another popular export format is Excel. With Excel the data is easily charted and analyzed using Excel's powerful features. Saving CMMS data as a web page is a two button-click process. Any data grid on any screen in the entire program exports and immediately creates a new web page. This is particularly useful when equipment maintenance information, such as downtime history, is posted to a corporate website.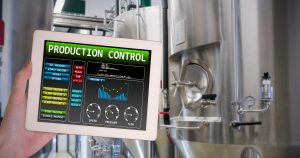 Printing, Sending or Sharing Reports
After choosing correct report format, the next step is sending or printing the report. Flexibility in sharing this information is an important factor. Issue reports by simply printing to any modern printer. Automatic and scheduled printing of filtered and date sensitive reports are managed by the Print/Email Scheduler in MaintSmart. This topic is not covered in this post so be sure to contact us for a free personalized demonstration of how you can automate work order, preventive maintenance and other report issuance with the Print/Email Scheduler.
MaintSmart Software, Inc. 1.541.751.0450, 1.888.398.0450