CMMS Software Comparison | CMMS Software Reviews
CMMS Software Comparison and CMMS Review
MaintSmart has more features and a longer track record at a lower price. Our CMMS software comparison offers a high-level view of features and functions included with our maintenance solution.
Grab Your Free Demo Software!
How Our CMMS Help You Manage Your Maintenance Department
The CMMS software comparison chart below lists a few CMMS system reviews and how their features compare to MaintSmart. However, the CMMS reviews below do not reveal an equivalent cost/feature ratio with our equipment asset management solution. When comparing these CMMS systems it is very important to consider what your company is receiving with their initial purchase of the base software system. Most maintenance management software systems require add ons or extra modules to attain full capability. Our enterprise asset management solution contains all modules needed in the basic CMMS solution without the need, difficulty or expense of adding more modules later. Our software (all modules included) pricing is, in most cases, a fraction of the cost of our competitors. Below is a listing of the modules included in the base program:
Equipment asset management dashboard software module.
Work order management software module.
Preventive maintenance management and scheduling.
Inventory management module.
Purchase order and purchasing management.
Downtime tracking software module.
Reporting module (user-defined reports all data in the entire program).
Maintenance management analysis and charting software module.
Reliability analysis.
Overall equipment effectiveness module.
Event notification and information tool.
Asset management automatic work scheduler and business report generator tool.
CMMS Company History
Another serious consideration when performing a CMMS software comparison how long the CMMS company has been in existence. Our enterprise asset management software stands out here as well.Our company was founded in 1997 and has grown conservatively over the past 20 years. We have a presence in 40 countries and the CMMS solution is completely translatable into any language. Additionally our translation services include providing the translation of your choice during the software evaluation period.
Our CMMS solution is used in facilities, building maintenance, factories, schools, universities, hospital maintenance, hotels, municipalities, power generation, bakeries, food-processing, military and anywhere equipment assets are maintained. Our solution works equally well in a large facility or a small facility. Furthermore unlimited facilities may be included in one equipment database. This enables the maintenance manager to navigate between different location in search of needed spares and to even create a facility performance evaluation to determine where to focus maintenance efforts and assets.
CMMS Software Support Ensures Success
No CMMS software comparison would be complete without addressing software support. Support is critically important and we recommend that all of our users obtain an Extended Support contract. This type of support provides phone support and all upgrades. Toll-free support is available in the USA or Canada. Most importantly we do not require a support contract to obtain support. Email support is free to all of our users for life. No other CMMS software company can make this claim.
Our software solutions include an enterprise asset desktop version (MaintSmart Enterprise), a cloud-based CMMS solution, a web-based repair ticket solution and a mobile solution.
Important Pricing Information for International Users: Our international pricing schedule is based upon your country's GDP and PPP index. In most cases this results is a lower price. For example in Egypt as of October 2017 the price for one concurrent user installed on up to three (3) computers is only $530.00 USD. The below pricing sample is for USA only.
MaintSmart
$1595.00 or less
permanent license for two (2) computers or one concurrent user

Max**o
$2990 approximately user/year
SA*
Very Expensive
Mai****ion
$12,500.00
Big***t
$456.00/year/user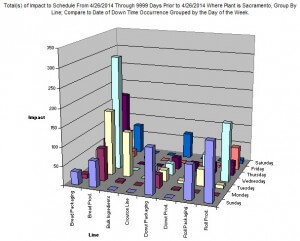 CMMS Excel OLE Automation Export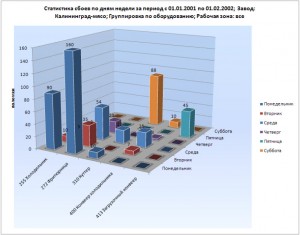 CMMS Maintenance Software Multilingual Russian Chart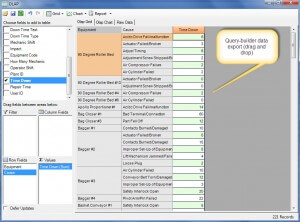 MaintSmart Comparison to Maximo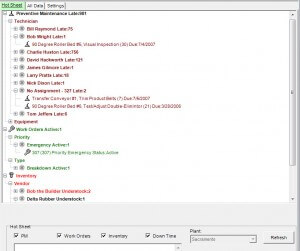 Functional Hot Sheet
Contact Us for Personalized Online Demonstration or for Any Question
As part of your CMMS software comparison request a personalized software demonstration. We'll answers your questions with the software running from our server. Additionally you may download the full software product for a 30-day evaluation. If you decide to purchase the system we'll issue a license and the trial version immediately becomes the full licensed version. MaintSmart Software, Inc., 66164 Homestead Rd., North Bend, OR, 97459 U.S.A.