Using Healthcare CMMS Software to Manage Preventive Maintenance
Hospital CMMS software gives the maintenance manager a structured way of managing maintenance. MaintSmart provides a solution that addresses every need in a hospital maintenance environment. First of all, preventive maintenance must be the centerpiece of maintenance efforts. This software has two ways to manage preventive maintenance.
List-Based PMs
The first way implements calendar-based preventive maintenance is a simple list format. This works equally well for basic support equipment PMs as well as more sophisticated biomedical equipment. Consequently, many healthcare facilities maintenance systems rely on this for their calendar-based maintenance because the list is simple to navigate, manage and best of all these PMs regenerate themselves automatically when closed. This feature saves time and provides consistency to the PM program. Best of all, closing these PMs archives this information into the database for later analysis and reporting.
Additionally, these calendar-based PM lists contain detailed instructions and spare parts needed. The readability of a list format makes these PMs a favorite with daily checklists, repetitive tasks and basic preventive maintenance. User the print/email scheduler to automatically print or email PMs at exactly the right time to the correct user or printer. This frees up the maintenance planner and assures timely and consistent issuance of the PMs. Without doubt, this is especially important in a hospital maintenance environment.
Preventive Maintenance Work Orders
Another way to manage preventive maintenance in a healthcare facility is to use the work order template function. To clarify, this function enables the maintenance planner to generate a work order from a template (boiler-plate copy) of an existing work order by schedule or equipment demand (user-defined meter). The resulting identical work order is complete with spare parts list, unlimited instructional details and unlimited file attachments. Best of all, any file type works as a file attachment. File types include pictures, documents, videos, spreadsheets and more. Most importantly, it is only necessary to create work order templates one time. Linking the template to a meter or a schedule generates a new work order when the schedule expires or the meter expires.
Here are a few applications of schedules and meters used to create preventive maintenance or repair work orders.
Every Monday at 8:00 AM, generate the weekly PMs for each technician and send by email to these technicians. Only include PMs due in the next 7 days.
On the 15th of every month, create a new work order with parts list, diagrams and detailed procedures for how to calibrate the X-Ray machine.
Every 28 days generate a PM checklist for fire extinguisher inspections.
Generate a new PM work order when the CT Scanner every 20 cycles.
Create and email a work order to replace filters in HVAC systems every 500 run hours.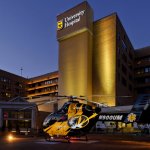 Web Repair Ticket Access for the Nurses Stations
The Benefits of Hospital CMMS Software
Hospital CMMS software is necessary due to the critically important equipment used in hospitals. Equipment availability is an important concern in a hospital environment. As such, hospital equipment maintenance must focus on equipment reliability. Additionally, preventive maintenance efforts directly affect equipment reliability and equipment downtime. Preventive maintenance scheduling in a hospital is, in many respects, simpler to manage than in a manufacturing operation. The reason for this is the fact that there are typically "breaks" with many equipment items in a hospital. This allows time to perform preventive maintenance (PM) tasks. Conversely, in a manufacturing environment equipment often runs for many hours or days between breaks. Even with adequate time for maintenance, the hospital equipment maintenance environment still offers some unique challenges not found in other facilities maintenance management operations.
Maintenance Costs Are Rising
Maintenance of hospital equipment in 2018 is more difficult to manage and potentially more expensive than it was even 10 years ago. Below are some possible reasons why this is so.
Equipment is more sophisticated, requiring expensive OEM maintenance and repair.
Equipment is more specialized. Additionally, this also requires OEM maintenance and repair in many cases.
Litigation concerns require better reporting and accountability of maintenance procedures and training certifications.
Due to healthcare legislation and subsequent closures of hospitals and clinics, remaining hospitals are experiencing greater demand.
Specialized equipment requires expensive specialized spare parts that are only available from the original equipment manufacturer.
Increase in investments in specialized calibration equipment for in-house maintenance and calibration.
It seems the proper selection and implementation of hospital CMMS software is more important than ever in 2018.
Unique Requirements of Hospital Equipment Maintenance
Many equipment items require a redundant system since patient care depends upon constant use of this equipment. Consequently, this adds more equipment to the preventive maintenance task lists increasing the time required for equipment asset tracking.
The power supply must be dependable. Without doubt, power generation is critically important in a hospital.
In the case of specialized equipment waiting for OEM technicians delays repairs and leads to increased downtime.
Proper and timely inventory management is essential because lives may depend upon the availability of spares.
Different levels of trained maintenance personnel are required. For example, maintenance mechanics, clinical engineers, biomedical engineers and OEM engineers all have a role in healthcare maintenance.
A wide range of required equipment maintenance skills leads to a diversified maintenance staff. Examples of these include HVAC, computer, mechanical, control electrical, power plant electrical, vehicle maintenance, calibration technicians.
In-house biomedical engineers perform most preventive maintenance, corrective maintenance and basic calibration maintenance on general hospital equipment. Conversely, highly trained and specialized engineers service and repair more sophisticated equipment such as CT scanners and MRI equipment.
In-house maintenance often works with or interfaces with OEM maintenance technicians. As such, this could require multiple work orders for the same job.
There are many potential work requesters in a hospital maintenance environment. Accordingly, these users must be able to submit a repair ticket through a web application directly to the hospital equipment maintenance tracking software database.
Regulatory compliance inspections usually require the maintenance department to provide maintenance history on critical equipment.
Healthcare Downtime - A Matter of Life or Death
Not having an adequate hospital maintenance program often results in excessive downtime. Most importantly, equipment downtime in a hospital results in poor patient care, expensive emergency repairs and increased costs in spares usage. Eventually, this situation leads to a chaotic maintenance operation with many labor hours wasted putting out fires. More importantly, physicians and patients alike rely on biomedical equipment. Having this equipment fail when needed is disastrous. Of course, the majority of preventive maintenance in a hospital entails maintenance of less sophisticated equipment such as building hardware, elevators, carts, lighting and delivery systems. Although less sophisticated this equipment is often essential and requires a structured, well-planned and executed facilities management program.
Analysis and Reporting Facility Maintenance History
Analysis and reporting of preventive maintenance activities is the best way to understand how effective your facility management program is. Additionally analysis of PM completions guides the maintenance manager with resource allocation, scheduled downtime periods and spares restocking levels.
This hospital CMMS software integrates preventive maintenance into the reliability analysis software module. Preventive tasks (tasks proven to prevent various equipment failures) are associated with failure causes. The software examines the MTBF (mean time between failures) for specific equipment and compares the MTBF (in days) along with the failure cause(s). Next, it determines how to PM task intervals to avoid these failures in the future. Indeed, this is the only healthcare CMMS software solution that does this. Preventive maintenance task reporting and analysis also yields the following information.
Percentage of work completed on time
Percentage of work by type of work (i.e. PM, project, breakdown repair, etc.)
Total time used for PMs by equipment, area, technician and more
Count of PMs completed
Average completion time/equipment/task/technician
Late completions by equipment, technician, department, etc.
Cost of preventive maintenance (spares and labor)
Hospital CMMS Software and KPIs
A graphical (charts and graphs) view of the above data scenarios is also available. This is beneficial for determining trends, cycles and out of range KPIs (key performance indicators). Additionally, this hospital CMMS software automatically generates reports with the powerful print and email scheduler included with the software. Subsequently, all of the above reports are sent to one or more interested persons.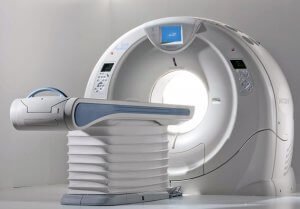 Hospital Maintenance Software is Essential for Biomedical Maintenance and Regulatory Reporting
Summary of Benefits of CMMS in a Hospital
In short, hospital CMMS software is essential in a hospital for general facilities management, managing maintenance, analyzing and reporting maintenance history, regulatory compliance and most importantly for high quality patient care. Some of MaintSmart's hospital users include Ohio State University Medical Center, Cedars Sinai Hospital, Bradley County Medical Center and Kenyatta Hospital (Kenya).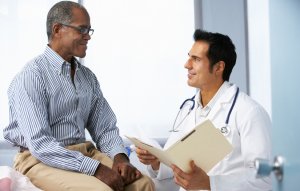 Request a Free Consultation Now!
MaintSmart Software, Inc.,
66164 Homestead Rd.
North Bend, OR, 97459 U.S.A.
+1-541-404-0616