What are the CMMS Software Licensing Options?
MaintSmart CMMS Software offers the following software licensing options:
Perpetual (permanent) CMMS software licensing. This is a one-time investment in CMMS with no required reoccurring costs ever.
Professionally hosted CMMS subscription cloud license. This is a monthly subscription with the software and database hosted and managed by our professional cloud hosting service. There is a one-year minimum term and subscription is paid monthly. This is the complete enterprise system with all options enabled.
User hosted monthly subscription-based CMMS software. This is the full MaintSmart Enterprise system with all options enabled. There is a minimum three (3) month subscription period with options for six (6) months or annual subscription. The subscription fee is paid two (2) months up front, then monthly after that. Best of all, there is an option to apply subscription fees to a perpetual license in the event you decide to purchase permanent licenses.
How Does Subscription-Based CMMS Software Work?
Subscription-based CMMS software is a great way to implement an equipment maintenance program with a minimal up front investment. Our user hosted option offer a very economical way to use the full enterprise solution. Best of all, optionally add extended support for a great package at one low price. Extended support includes priority email support, phone support, webinar support and free upgrades. An annual subscription entitles your organization to two (2) hours of free online training. This is great to get you started with the software. Additionally, personalized online training is available. Our entire video training series library is available for unlimited use as well.
You have complete control of the database too. If you elect to stop your subscription, you retain all CMMS data. As such, you can restart your subscription and pick-up where you left off with your valuable database.
FREE VALUABLE TIP: Download the 30-day trial version of MaintSmart. This is the full MaintSmart CMMS software program. During the 30-day period set up your own database for your organization. Receive free online training and priority (extended) support. All of this is completely free. Begin your paid subscription at the end of the 30-day trial period. Link to the same database that is already configured during the demo period and proceed with the system already set-up and ready to use in a production environment.
What CMMS Modules Are Included?
Our user hosted subscription-based CMMS is the complete enterprise system with all modules.
Powerful CMMS dashboard customized to each user as needed.
Repair ticket solution.
Complete equipment downtime software module.
Comprehensive role-based purchasing management system.
Inventory management.
Reports available in every module.
Excel or web page conversion export from every module.
Complete custom report builder included.
Multi-location capable.
Multi-lingual CMMS (slight additional fee for translation to any language)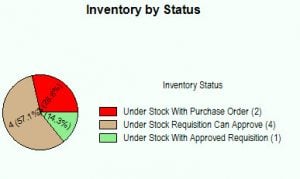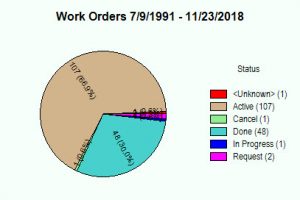 What CMMS Option is Best for My Organization?
Which CMMS acquisition option is best for your company or organization depends on several factors. Here are some variables to consider:
Maintenance budget.
Time line to implementation.
Uncertainty of product fit to organization and maintenance needs.
Duration of term that software is needed.
CMMS software support cost and options.
Uncertainty of required final user license count.
Desire for all inclusive product i.e. licenses, updates, support and training.
Self-hosted or cloud?
Still Not Sure?
Here is one more huge benefit of the self hosted subscription-based CMMS software option: Each year your organization has the option to apply all previously paid subscription fees to the purchase of an equal amount of perpetual license(s). This option resets at the end of each subscription period. This is a great way to try before you buy.
Request the free full software for a 30-day trial period. This comes with training, consulting and support. There is no way to go wrong with this offer!