GSA Contract for Equipment Maintenance Software Awarded to MaintSmart
GSA Contract for Equipment Maintenance Software Awarded to MaintSmart
The Government Services Administration (GSA) awarded a contract for equipment maintenance software (IT Schedule 70, contract # 47QTCA19D000Q) to MaintSmart. This contract covers pre-packaged equipment maintenance software, training and support for our CMMS software product. Our GSA contract offers reduced pricing to federal government agencies. The government purchasing process is greatly simplified when purchasing from a GSA vendor such as MaintSmart Software, Inc. Best of all, GSA carefully screens its vendors so buyers are assured of the reliability and stability of GSA purchases. By attaining this award, MaintSmart joins a prestigious list of only 1.2% of all the CMMS software companies that hold a GSA contract.
We are grateful to the GSA for working hard with us as partners in attaining this award.
GSA Equipment Maintenance Software - Schedule 70 Award Process
The GSA award application process is a rigorous and detailed undertaking that required nearly a year to complete. Receiving the approval of the federal government to contract with the military and other federal agencies speaks to the trust the government has in our company and our products. MaintSmart has been in business for 22 years and is already in use by various federal government entities such as NASA and the Department of Homeland Security. Additionally, our CMMS software is promoted to our allies through the Department of Energy for power plant preventive maintenance and other applications. We expect many other federal agencies to join the growing list of government MaintSmart users over the next few years.
Our GSA equipment maintenance software award enables federal entities to obtain our software solution for work order management and preventive maintenance management. Additionally, our software outperformed the competition in downtime analysis, reliability analysis, overall equipment effectiveness and other analysis and CMMS reporting functions. The result is improved reliability and extended life for machine and equipment owned and maintained by the federal government.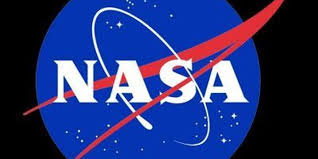 Why the Federal Government Uses Our CMMS
MaintSmart Software is an equipment maintenance software product implementing the following feature list:
Work order management.
Preventive maintenance management and scheduling.
Equipment downtime management, analysis and mitigation.
AMSAA (military standard) reliability analysis.
Complete inventory management software solution.
Purchasing management and reporting.
All of the above functions and features are integrated into one CMMS product at a fair and discounted GSA price. Our GSA contract for equipment maintenance software save our government time and money.
Additionally our system uses OPC compliant data to automatically generate work orders based upon equipment demand. Our OPC capability is unique among CMMS solutions. Additionally, schedule work based upon day intervals, dates, weekdays and times. These automated features save time and add consistency to any federal government equipment maintenance program. Our new report designer uses an intuitive drag and drop design.
Our current version is MaintSmart 5.0 is completely translatable into any language.
MaintSmart Software Inc. has been providing full featured CMMS software to the world since 1996. Our flagship product MaintSmart Enterprise provides work order and preventive maintenance management, inventory and purchasing management, equipment downtime analysis and reporting and many KPI functions. These KPIs include overall equipment effectiveness and reliability analysis. MaintSmart is also available in web, cloud and soon mobile application formats. MaintSmart is in use in 42 countries. MaintSmart's GSA contract for equipment maintenance software ensures fair pricing, excellent service and a bond of trust between federal software users and our software solution.