MaintSmart Software, Inc.
66164 Homestead Rd.
North Bend, Oregon, United States of America
97459
Phone: +1-541-404-0616
E-mail: [email protected]
CMMS Preventative Maintenance Software - MaintSmart CMMS software includes ALL modules:
CMMS Solutions Feature List:
Work order management systems
Preventive maintenance management
Equipment downtime tracking and analysis
Purchase order management
Inventory management
Reliability analysis
Overall equipment effectiveness
CMMS dashboard
Automatic critical event notification
Complete asset maintenance management software system with all modules and permanent license: $1595.00
Rated 4.73/5 based on 304 customer reviews
Windows 10 PC or Cloud with web-based work request module.
Translates to Any Language
Video: How to translate the CMMS program into any language.
Founded in 1998 near the Silicon Valley in California, MaintSmart has been an industry leader for nearly 24 years. One of the initial founders has many years experience in asset maintenance management and software engineering. MaintSmart asset maintenance management software is popular both domestically and internationally. The software's international popularity spiked in 2000 with the release the translatable version of MaintSmart. As a result, approximately 43 countries outside the USA successfully use MaintSmart. For example, the Iraq Ministry of Electricity the CMMS to manage their critical electrical power equipment at 40 gas-powered electrical turbine power plants. The Ministry of Electricity application is in Arabic and English.
We released the web-based version of MaintSmart in 2002. Hospitals, colleges and hospitality maintenance operations or really anywhere that there may be many potential work requesters benefit from the web-based CMMS module system. In 2015 MaintSmart Cloud became available. This is the full enterprise system with extended support based on a monthly subscription. The cloud version of the full equipment asset management software package does not require extra hardware, IT personnel or system maintenance. The entire CMMS system resides on a secure encrypted triple redundant offsite hosted server.
The MaintSmart Mobile application provides asset maintenance management by means of an iPhone or Android CMMS application. The mobile CMMS solution uses GPS mapping to locate equipment. All of the aforementioned products communicate with the same database.
Our latest major version upgrade, MaintSmart 5.0, has many user-requested upgrades, a powerful upgrade to the already useful dashboard and many other time and money saving features.
MaintSmart: a reliable, stable company. Guiding maintenance managers for 24 Years and counting...we'll be here when you need us!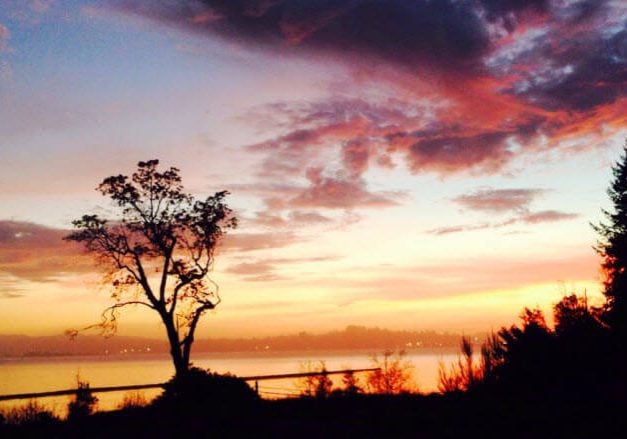 Complete Asset Maintenance Management Solution
Our basic (complete) software package comes with work orders, preventive maintenance, equipment downtime tracking, inventory management and a complete purchasing system. Additionally, our CMMS solution comes with a perpetual software license. There are no extra fees, subscription costs or any other required cost.
Asset Maintenance Management Reporting
Users comment that they like MaintSmart for many reasons with analysis and reporting being one of their primary reasons for choosing our asset maintenance management (CMMS) system. Specifically, this software exports data directly to MS Excel, MS Word, Adobe Acrobat and many other useful formats. Additionally, a complete drag and drop report builder enables the user to build reports with graphs from any data in the entire program. If this is not enough, MaintSmart equipment asset software leverages Crystal Reports, a powerful data reporting system, for many other filterable reports.
Speed of Initial Set-Up
Another favored characteristic is the fact that our asset maintenance management system is implemented very quickly. Complete the set up a typical 200 equipment item maintenance operation with a preventative maintenance system in approximately 24 hours. This is possible because, many parts of the CMMS have duplicating and other shortcuts that speed up the configuration process. Best of all, in the case where data is already available (such as equipment spares) our technical team may perform a data import for the maintenance manager or inventory clerk.
Company Stability
Unfortunately, many of our competitors have gone out of business over the years. This is even more unfortunate for the businesses using the unsupported CMMS software from these now defunct software companies. Specifically, over the past 24 years approximately 50-75 CMMS software companies go out of business annually and approximately 50-75 new CMMS software companies replace these. Sadly, this continues year after year. Surely, there's a reason why MaintSmart is still going strong after 21 years. Our asset maintenance management solution is here to stay!
Corporate Responsibility and Accessibility
We believe in corporate responsibility and take this matter very seriously. Software training is available either online, offsite or onsite. We are located in the Pacific Northwest near the ocean in southwestern Oregon. The North Bend Airport (OTH) is across the street from our office. Flights from Denver, Colorado, Eugene, OR and San Francisco, CA are available various times of the year. Our corporate office is approximately 100 miles from Eugene, Oregon.
Contact Us:
MaintSmart Software, Inc.
66164 Homestead Rd.
North Bend, OR 97459
U.S.A.
[email protected]
+1-541-404-0616
Skype: 'maintsmart'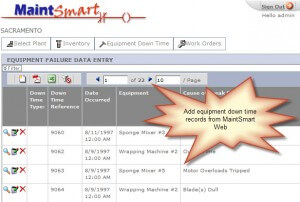 Web CMMS Software This new web CMMS software add-on is a simple and intuitive. Access your CMMS from anywhere at anytime! The new MaintSmart Web Work Requester version 5.0 (web CMMS software system) makes it simple to submit repair tickets and manage work with a tablet computer, or other portable device. This redesigned web-based…
MaintSmart Software, Inc., 66164 Homestead Rd., North Bend, OR, 97459 U.S.A.

+1-541-404-0616 ~ [email protected]